A guide to the features available to supervisors to track immunizations of crew members and other employees
AngelTrack can track all of the immunizations that your employees have received over their lifetimes. Reports of immunization status and expiration are available to supervisors and HR.
AngelTrack also tracks crew members' certificates, including their annual TB tests, in a separate system.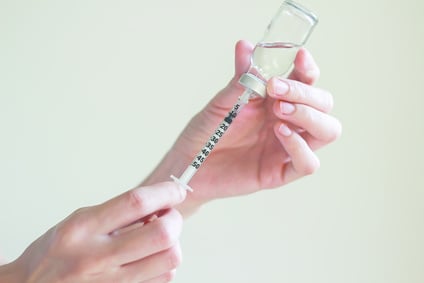 All Immunization Types are Already Built In
All immunization types are already built-in to AngelTrack, along with their expected lifespans. Therefore the system already knows how long each immunization remains effective.
Once the crew members have input the dates of their immunizations, AngelTrack does the rest.
Note: Although the tuberculosis shot is an immunization that can be recorded using this system, the tuberculosis test is not. Instead, the test is tracked using AngelTrack's certificate system.
Crew Members, Supervisors, and HR can Input the Data
Crew members can maintain their own immunization records using the Employee Self-Edit page, accessed by clicking their initials in the upper-right hand corner of any AngelTrack page.
Meanwhile supervisors and members of HR can maintain all employees' immunization records using the Employee Edit page.
Immunization Records are NEMSIS Reportable
Crew member immunization records are reportable to your state trauma registry in the NEMSIS upload. AngelTrack normally performs this upload for you, automatically, once you've configured your trauma registry username and password.
The immunization data is part of the standard "demographic" or "DEM" data package. Some states want to receive the DEM package electronically from AngelTrack, while other states require you to input the data manually via their website. AngelTrack already knows which states accept the DEM data electronically.
To learn more, read the State Trauma Registry Upload guide.
Immunization Status Reports
AngelTrack provides two different ways of looking at immunization status across the company:
Crew Immunizations Overview report shows all crew members, and gives the status of each of the common immunizations: D/P/T, Hepatitis A, Hepatitis B, the annual Influenza shot, M/M/R, Meningococcus, Tetanus, and Tuberculosis.
Crew Immunizations Expiring report shows immunizations that are expired or nearing expiration.
Using these reports, supervisors and HR can quickly verify that everyone at the company is up-to-date on their necessary immunizations.
There is also a dataset available in Report Builder which pulls immunization data for analysis.